Avoca Insurance Holdings (AIH) is a privately held, independent company founded in Bermuda in January 2009. The company was established to start up, own, and operate highly specialized underwriting management companies.
Avoca is committed to generating outsized underwriting profits by blending highly experienced underwriting talent with purpose-built technology and strong portfolio management controls.
Critical to Avoca's success is its working relationships with major carriers in London, Bermuda, Europe and the United States. Avoca seeks to offer its carrier partners unparalleled transparency and communication.
Avoca currently operates four underwriting businesses and an underwriting services company:
---

Avondale Insurance Associates – Excess and Surplus Lines Underwriting Management Company led by Peter Coghlan. Peter is the former President of First State and Aspen Specialty and has more than 40 years of experience in the US Excess and Surplus Lines wholesale marketplace.
Website: www.avondaleins.com
---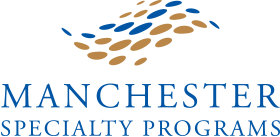 Manchester Specialty Programs – National Property/Casualty programs platform led by William Thompson CIC, a leader in program administration and former Principal of Smith, Bell & Thompson, Inc., with more than 30 years of experience in the allied health care sector.
Website: www.manchesterspecialty.com
---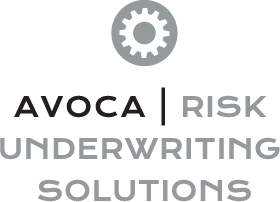 Avoca Risk Underwriting Solutions (ARUS) is a standalone subsidiary of AIH. Headquartered in Manchester, NH, the company provides full operational infrastructure to each of the Underwriting Companies. This includes the development of proprietary software built around best-in-class business processes including an outsourcing function. Services provided by ARUS include but are not limited to: Submissions processing through the policy life cycle, Portfolio Analytics, Catastrophe Modelling, Policy Form development, Fiduciary Accounting, Carrier Production and Financial Reporting, Finance and Accounting, Legal and Due Diligence, Underwriting Training programs and Group Human Resources.
In addition, ARUS handles all risk capital provision to the underwriting businesses, maintaining contracts with a multitude of domestic and global [re]insurance companies.
ARUS is designed to offer full infrastructure to third-party underwriting teams or divisions of specialty carriers looking to radically reduce handling expenses in addition to supporting the growth of its sister companies within the Avoca Group.
---
Avoca Elite Sports – Partnership between Avoca Insurance Holdings and Hiscox, providing human capital asset risk management to leading European football clubs. Currently led by Andrew Carvill, with more than 25 years of expertise designing unique insurance solutions for complex market niches.
Website: www.avocaelitesports.com
---
For additional information please contact:

Andrew Carvill


Group CEO

209 South LaSalle Street
Suite 503
Chicago, IL 60604

Email: acarvill@avocaup.com

Office Phone: 312-416-1550
Cell Phone: 312-451-1061
UK Cell: (44) 7968 028711